A robust and reliable infrastructure is paramount in a world where digital technologies and data drive nearly every part of modern businesses. That's why Evocative is pleased to announce our enterprise bare metal service, Evocative Metal.

In this post, we'll introduce this new service, share market trends that are driving today's demand for bare metal, and explore use cases where companies can benefit from bare metal.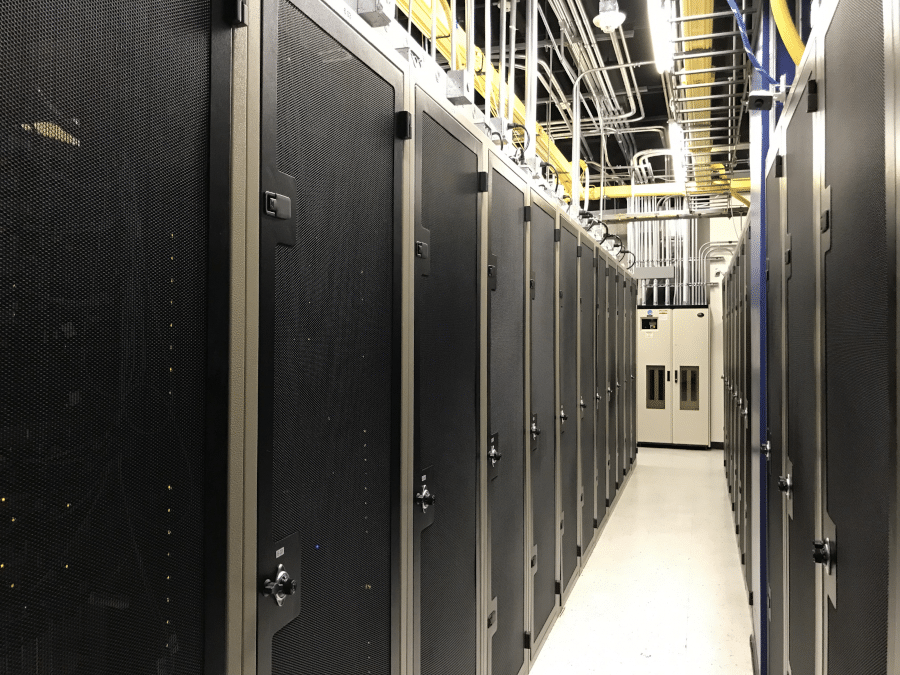 The Shift from Public Cloud to Bare Metal
91% of organizations expect to have a meaningful on-premises footprint in three years. (1) One reason for the growing interest in bare metal servers is the inherent limitations of conventional public clouds in handling high-performance tasks and providing sufficient dedicated resources for storage and other services.

This reality is forcing many organizations to reconsider how they manage their data and high-performance workloads. Some of the core drivers for this move away from the public cloud include:

Performance Degradation: Resource sharing in multi-tenant environments causes a "noisy neighbor" effect and can introduce a "hypervisor tax" on cloud-hosted virtual machines.
Complex Storage: Cost-effectively storing large amounts of data and scaling it to match user expectations can be challenging.
Egress Fees: Moving data out or transferring data from one cloud to another can drive up spend, creating cloud vendor lock-in.
Unpredictable Cost: Planning for and even locking in predictable rates can be difficult.
Limited Control: Many companies require greater control over their workloads and data.
As a result, the global bare metal market is seeing a resurgence. In 2031, it's projected to reach a staggering $56.6 billion, signifying a CAGR of 26.1% from 2022 to 2031. (2)

Benefits of Bare Metal Servers
Bare metal servers offer an ideal response to the challenges that organizations are facing with the public cloud, with a solution designed for resource-intensive applications that provides the following benefits:

High Performance: Experience increased performance and lower latency with greater processing power.
Complete Control: Gain direct access to compute resources and hardware-level performance for ultimate control and security.
Increased Security: Isolate sensitive workloads with 100% single-tenancy and access hardware-level security protocols.
Agile Customization: Flexible deployment options and the ability to bring your own software and design your own environment.
When contemplating server and storage options for your data-hungry operations, look for a solution that delivers high performance with a high degree of control, has flexible customization options, and streamlines ongoing management, governance, compliance, and TCO.

Evocative Metal Drives Value Across Industries and Use Cases
Evocative Metal servers include the high-performance, dedicated compute power required of your data-intensive workloads. This is ideal for industries including AdTech, FinTech, gaming, research labs, AI/ML, and more. Evocative Metal servers have been designed for workloads with high outbound bandwidth usage, such as collaboration platforms and use cases requiring dedicated compute or high-volume storage environments.

Evocative Metal servers can be interconnected across a high-speed network backbone to minimize latency or deployed as a cloud-adjacent platform to securely store data close to the public cloud services your workloads require. Plus, with complete control over your Evocative hardware, you can avoid vendor lock-in for both compute and storage to fully embrace the flexibility, power, and performance of the advanced infrastructure and enterprise-grade capabilities your enterprise workloads require.

And, recognizing that the demands for compliance continue to grow, dedicated compute environments using Evocative Metal makes meeting requirements for industry certifications such as SSAE, SOC, ISAE, PCI, and HIPAA easier.

Evocative Delivers Superior Performance, Ultimate Control, and Enterprise-Grade Security
With 25 years of expertise, Evocative is your long-term partner, offering unparalleled service and enterprise-grade technologies. With Evocative Metal, you can unlock your potential for innovation at scale by:

Seamlessly integrating with your hybrid IT environment
Storing large amounts of fast-growing data in a cost-effective way
Leveraging cloud adjacency, colocation, and interconnection services
Retaining complete control over your tools, providers, and private data
Eliminating the drawbacks of vendor lock-in
We invite you to discover the bare metal difference with Evocative Metal to experience the unmatched performance, reliability, and security only dedicated hardware from Evocative can offer.