Emeryville Data Center (OAK1)
1400 65th Street, Suite 150
Emeryville, California 94608
Whether you need a fully managed server to run cloud applications, a custom-designed space to meet your colocation requirements, or want to take a hybrid approach to IT, our Emeryville data center has the infrastructure and expertise to meet your current and future computing needs.
Facility Overview
Our Emeryville data center is located within 100 miles of approximately 12,413,509 people.
24X7X365
Access, Surveillance, Monitoring
Power
We have you covered with N+1 along with DC power A & B options as well.
Conditioned and Generator
Connectivity
Directly connect to world class network carriers and partners through fiber, ethernet, COAX, or POTS.
VPLS BGP Blended IP
AT&T
CenturyLink
Cogent
Paxio
Verizon
Zayo
Dark Fiber & Wave Services to Equinix (SV1)
Certifications
Our data centers are certified to meet rigorous environmental and energy standards

SOC2 Mapping

NIST 800-53, HIPAA, and ISO 27001
Trusted by 7,300+ Dynamic Businesses

Customer satisfaction is our top priority. Our obession with service fuels your ability to build and scale solutions for your business.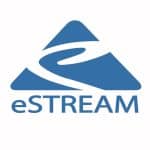 "If you want straight talk, real help when you need it and a
working relationship with people who really care, look no further than Evocative."
Grant Moncur

President
Estream.com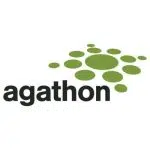 "Evocative – by FAR – provides the best value and expertise."

Peter Green

Chief Technology Offier

Agathon Group, Inc


"They've gone above and beyond the call of duty in all instances, have been highly responsive to all issues, and have proven to be a key element in our growth and success as a business."
David Einstein

Chief Executive Officer

Skyreach Systems, Inc.

Other Evocative Data Center Locations
We are here to help, every day
At Evocative, we understand that your data is your business. Our services are designed with an architecture that's not only secure and compliant, but also open and flexible.

With Evocative, not only does your data stay private — you stay in total control of it, with the ability to facilitate the exchange of critical information across your hybrid and multi-cloud environments, with scalable solutions to choose from.