Enterprise IT strategies have changed rapidly over the past few years. One of the biggest changes has been the evolution of cloud computing. More enterprises today are adopting cloud services than ever before, and companies with existing clouds are maturing their cloud strategies at a rapid pace.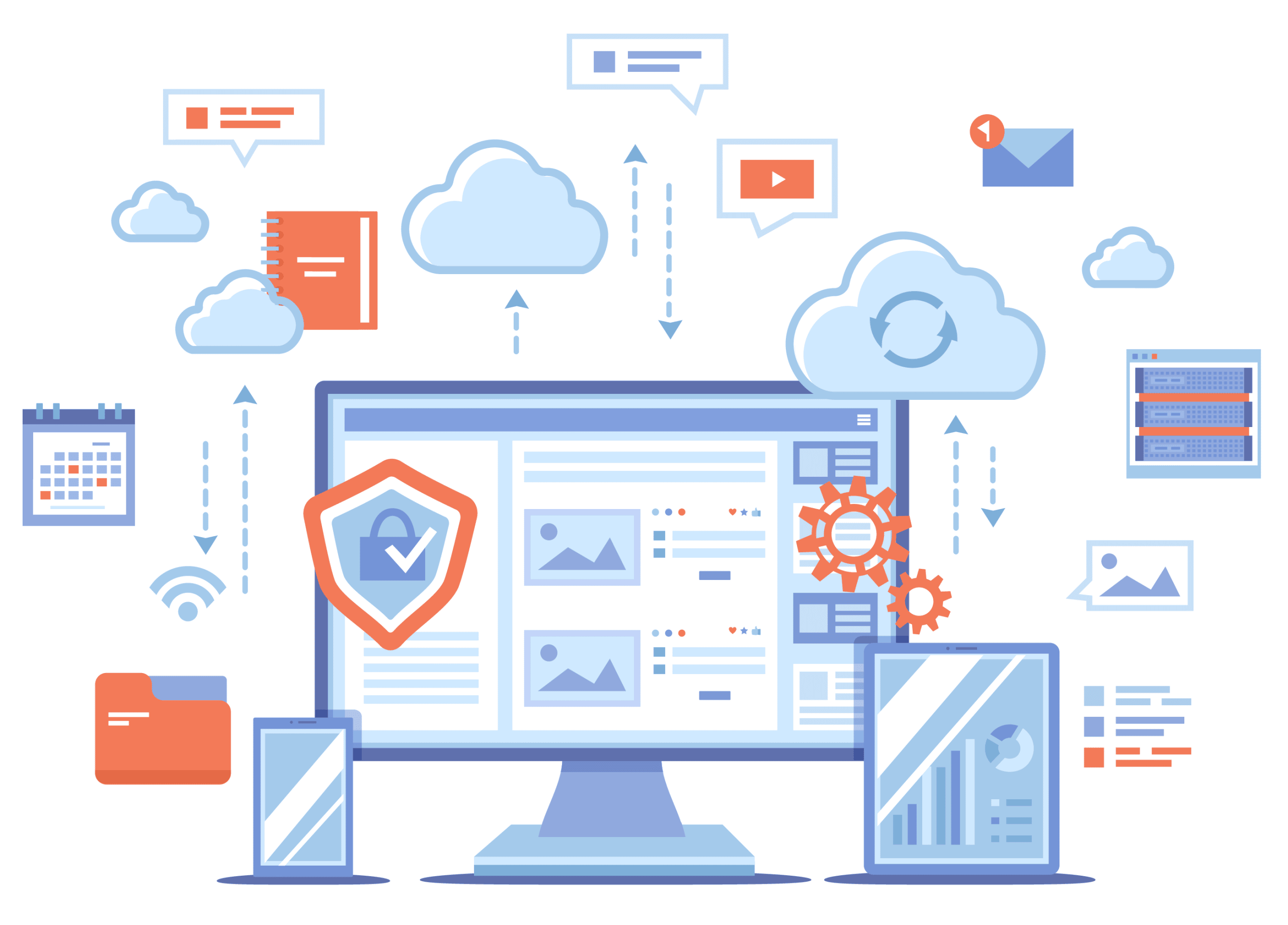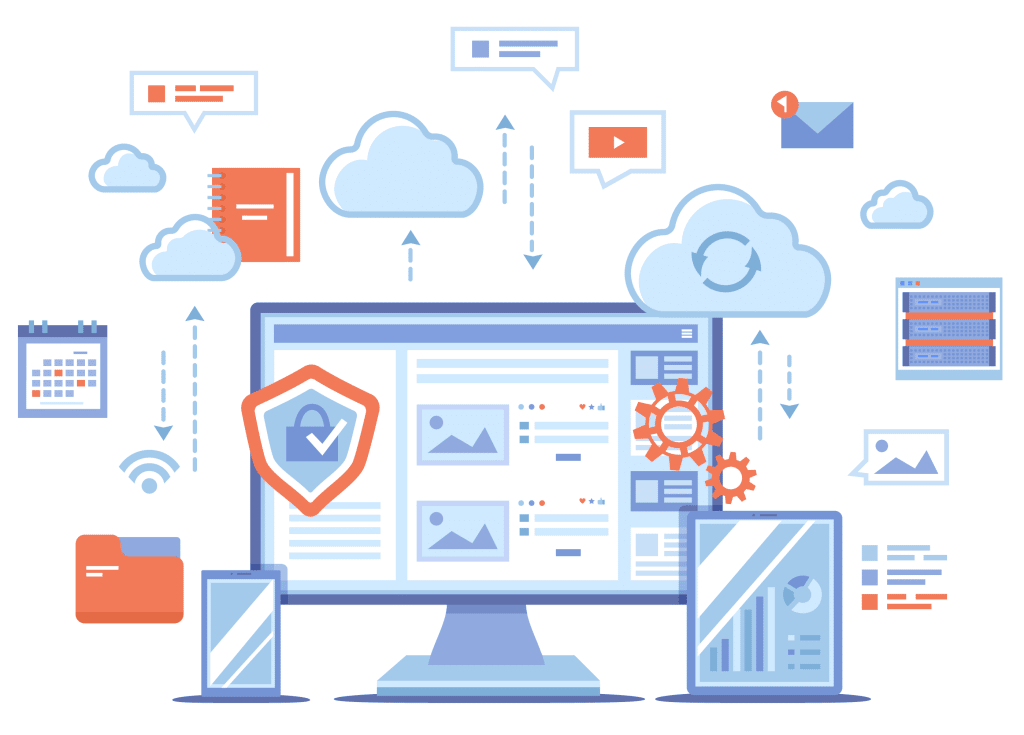 These shifts have been natural responses to the major changes in the workplace, including an increasingly mobile workforce, a rise in personal devices, the Internet of Things, and more. Companies are seeking to leverage the power of the cloud to be nimbler, improve security, and streamline operations.
Cloud environments are evolving to the point where many enterprises are beginning to spread their workloads across multiple cloud environments and cloud service providers based on what is best for their business and provides them a competitive advantage.
Enabling these digital transformations has helped reduce the burden of infrastructure maintenance and costs for many IT managers and enabled businesses to provide an improved experience for customers, partners, and employees.
But which cloud approach is right for your business? In 2023, it is not enough any longer to say that you are going to move your applications to the cloud. Today, you must decide on the best cloud strategy for your enterprise. The following questions can be used to help guide your research and investment.
1. In What Facilities Will You Deploy Your Cloud(s)?
The data center environment supporting your cloud should provide the performance and security needed to accommodate the scale of the cloud. If your cloud strategy includes private or hybrid cloud services, will you locate your private cloud(s) in your own facility or work with a data center to deploy your cloud(s) in their facility?
If you do choose to work with a data center provider, will you select a bare metal solution where you own and manage your company's equipment yourself while only utilizing the data center's infrastructure resources or will you select a fully managed hosting option with a dedicated server where you lease the equipment and they manage, monitor and maintain all of the resources for you? Your answers to these questions will most likely be based on the following criteria:
Expenses – Do you have the money to buy your own equipment or lease dedicated equipment from a data center or do limited funds require you to have the cost spread out among many companies?
Human Resources – Do you have a technical team on staff to be able to manage and maintain your own applications, equipment, and other resources or will you need the technical expertise of a data center provider to help?
Physical Space – Do you have the physical space and infrastructure to implement a private cloud solution in your company's server room or do your company's expected growth plans require you to consider a larger, purpose-built data center.
2. Can You Prevent a Cyber-Attack or Security Breach?
No company is immune to modern data breaches or cyber-attacks. The size or type of business is no longer a major factor. Hackers will target a small business just as quickly as a large enterprise.
Although encryption does help protect data, there is always the possibility that the encryption key could be lost. If your data and the keys that unlock them are stored on the same machine, you can run the risk of a significant data breach if the machine is compromised, and both the keys and data are stolen.
Have you also considered how you will prevent a breach if an employee's laptop, smartphone, or other mobile device is stolen? Can you remotely wipe the device of all company information as soon as the theft has been discovered? The best way to mitigate a data breach is to maintain an effective security posture, with compliant infrastructure, policy-based security, remote monitoring, and a comprehensive data backup and disaster recovery plan.
3. What is the Disaster Recovery Plan?
The first question to ask a cloud service provider is do they have a disaster recovery plan? What is it and how quickly can they get you back up and running after the disaster has occurred? What if your business is down for consecutive days and you incur financial losses as a result? Will the service provider compensate you?
Actual data loss or the inability to access applications as a result of a disaster is just one consideration. The second question to ask is what is your data backup strategy and who is responsible for it? Will data backup be your responsibility or the responsibility of the cloud provider?
4. Are There Bandwidth Limitations?
Do you know what your expected bandwidth needs will be and if these needs will increase or decrease over specific periods of time? Some cloud service providers have bandwidth limitations or can charge exorbitant rates for any additional bandwidth you need.
Many cloud service providers make it easy to migrate critical workloads from their on-prem (or cloud) to their cloud environments, but they don't make it easy to move out of them. Outbound data transfer charges can add up very quickly with some providers, making it costly to migrate your data out of your cloud environment.
If not understood and assessed ahead of time, bandwidth limitations and additional fees could be a significant obstacle to a successful move to the cloud. These limitations can "lock" your organization into an existing cloud service provider so that you're maintaining their use of services, even if the provider is no longer practical for your business success. Make sure you understand your cloud provider's bandwidth pricing upfront.
5. Can You Meet Compliance Requirements?
Do you know where your data is? For many companies with data in the public cloud, they do not. This could be a problem if your organization is in a regulated industry and needs to meet strict requirements on how and where your data is stored, managed, and maintained.
Moreover, if you have a global footprint, your organization's data is subject to the specific laws and governance of the region it is collected in. Using a co-located data center allows organizations to leverage multiple geographical locations to meet compliance requirements more easily across different geographies and implement data sovereignty requirements consistently and uniformly.
Selecting a data center provider for colocation or managed hosting services that has been certified by an independent third-party auditor will ensure that you know where your servers and data are located and give you confidence that you are meeting all the necessary compliance requirements.
6. What is the Total Cost of Ownership?
While cost savings is considered one of the key benefits of the public cloud, it is critical to compile a list of current and future expenses that you may incur to have a better understanding of your total cost of ownership of each cloud option. How much will the cost of public cloud storage increase over the next few years? What is the cost difference between buying your own servers and placing them in a colocation environment vs leasing the equipment in a hosting environment?
Ideally, your data center provider can provide managed cloud services to accommodate evolving needs. If you do not currently have an IT team on staff, how much would it cost the company in salary, benefits, and training to hire 2 new IT professionals vs hiring the data center provider to manage, monitor and maintain your equipment and data? Only by sitting down and evaluating the total cost of ownership will you get a true understanding of what the actual costs will be.
7. Are Your Applications Ready for Cloud?
If your organization has legacy applications, you'll want to consider how and when you make them cloud-ready. The inflexible applications that traditional enterprises often utilize can't easily accommodate the modern architectures, tools, and services that are needed to meet today's demands of the cloud. These legacy architectures are difficult to update, scale with the cloud, and standardize for security against emerging threats.
Some major cloud providers and colocation providers can provide a range of migration services, including direct network links and physical transfer devices. These migration strategies they offer can include application rehosting, refactoring, revising, rebuilding, and replacing. Oftentimes, these migration strategies happen in phases to set you up for future success.
For enterprises that host their data centers on-site and move specific workloads into the cloud, separate network connections also need to be established to each cloud and/or cloud provider. Many companies that require secure and highly available solutions may invest in redundant paths and/or layer two connections to support those requirements. While these are generally considered good options, they can also be costly. A network service provider will also offer additional connectivity options, such as Elastic SDN with scalable bandwidth and on-demand provisioning for greater flexibility and choice.
Additional Considerations
For organizations moving to a cloud strategy or maturing an existing cloud strategy, colocation can help ensure a smooth transition of your company's workloads in the cloud, with available capacity, power, and built-in compliance.
At Evocative, we take the role of trusted advisor seriously. Our approach is to listen, first. We want to get to know who you are, what you do, and what your goals and challenges are. Then, we make recommendations that are in your best interest.
As a relationship-driven organization that's invested in your success, Evocative helps businesses execute on their cloud strategies with a full suite of high-performance colocation, network, bare metal, cloud, and managed services, providing a secure platform and a global network presence to help you embrace modern application architectures. Our mission is to help you drive your business forward for decades to come.
If you need help doing a cost-benefit analysis of your company's migration to the cloud, we are here for you. Visit our website to learn more or give us a call at 888-365-COLO (2656).