San Jose, CA, September 13, 2022 - Evocative, a global provider of Internet infrastructure, announces that President and COO Derek Garnier is joining a panel at this year's infra/STRUCTURE Summit in Toronto. infra/STRUCTURE is an exclusive industry summit that will bring together executives from across the Internet infrastructure ecosystem - cloud, data centre, edge and managed hosting - for high-value networking and a frank discussion about the industry's status and future directions.
The 2022 infra/STRUCTURE Summit is set to take place September 14-15 in Toronto, Ontario, and will feature a multitude of thought provoking panels featuring industry leaders from around the world.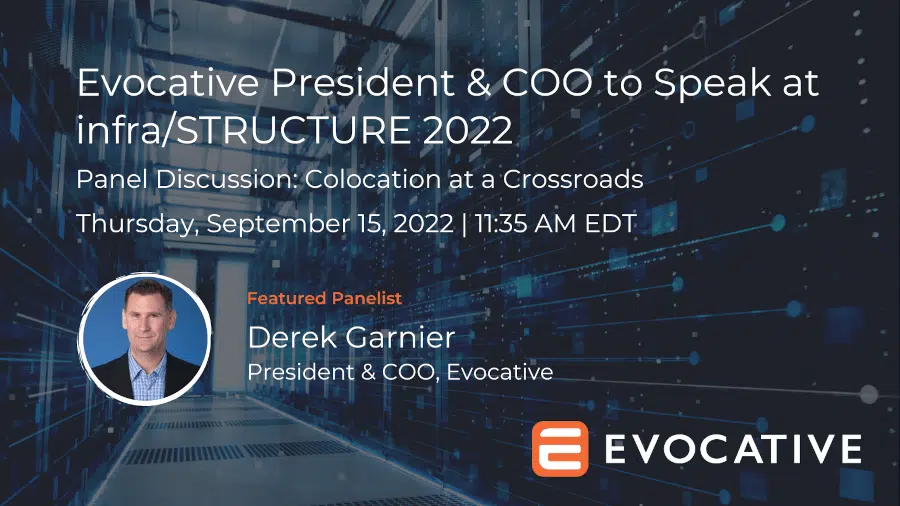 Evocative President and COO, Derek Garnier, will join executives from Evoque and Flexential on a panel titled: "Colocation at a Crossroads" on September 15, 2022 starting at 11:35am.
WHAT: Panel: Colocation at a Crossroads
WHERE: infra/STRUCTURE Summit 2022 Toronto
WHEN: Thursday, September 15, 2022 at 11:35 AM
WHO: Panel members include:
Andy Stewart, CEO, Evoque
Sherry Liebo, SVP, Head of Marketing, Flexential
Derek Garnier, President and COO, Evocative
Moderator: Jabez Tan, Head of Research, Structure Research